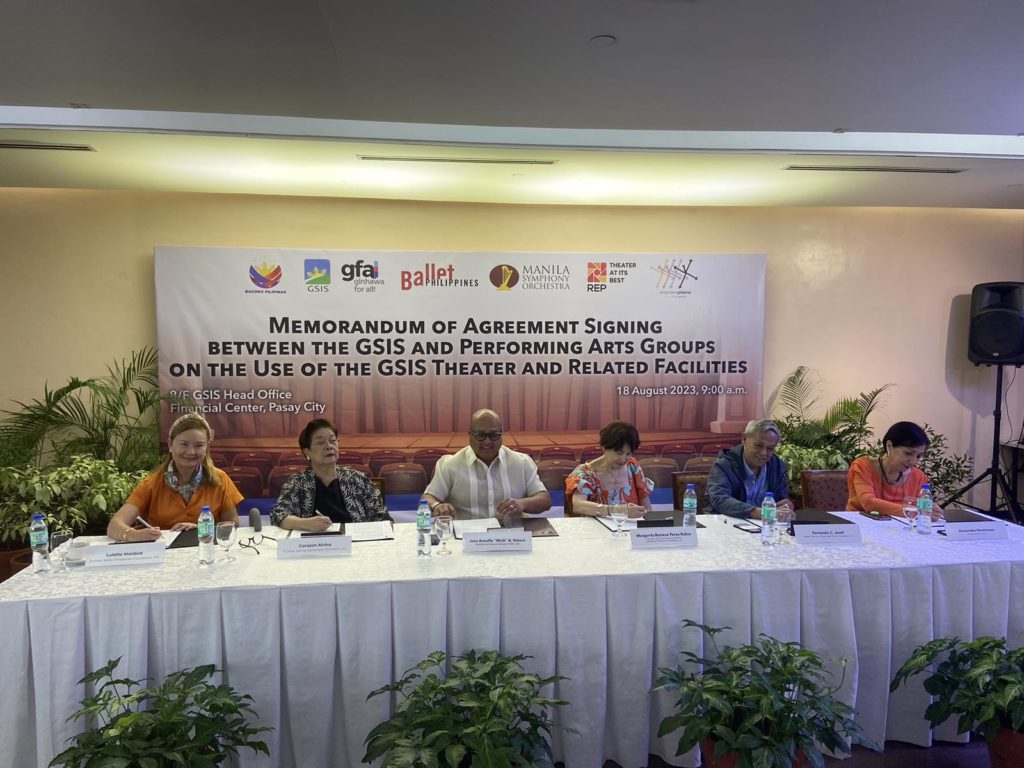 It was a bright and sunny morning on August 18, Friday, when the heads of various performing arts organizations gathered for a Memorandum of Agreement signing on the 8th floor of the impressively organized and well-lit GSIS (Government Service Insurance System) Building in Pasay just a stone's throw away from the Philippine Senate.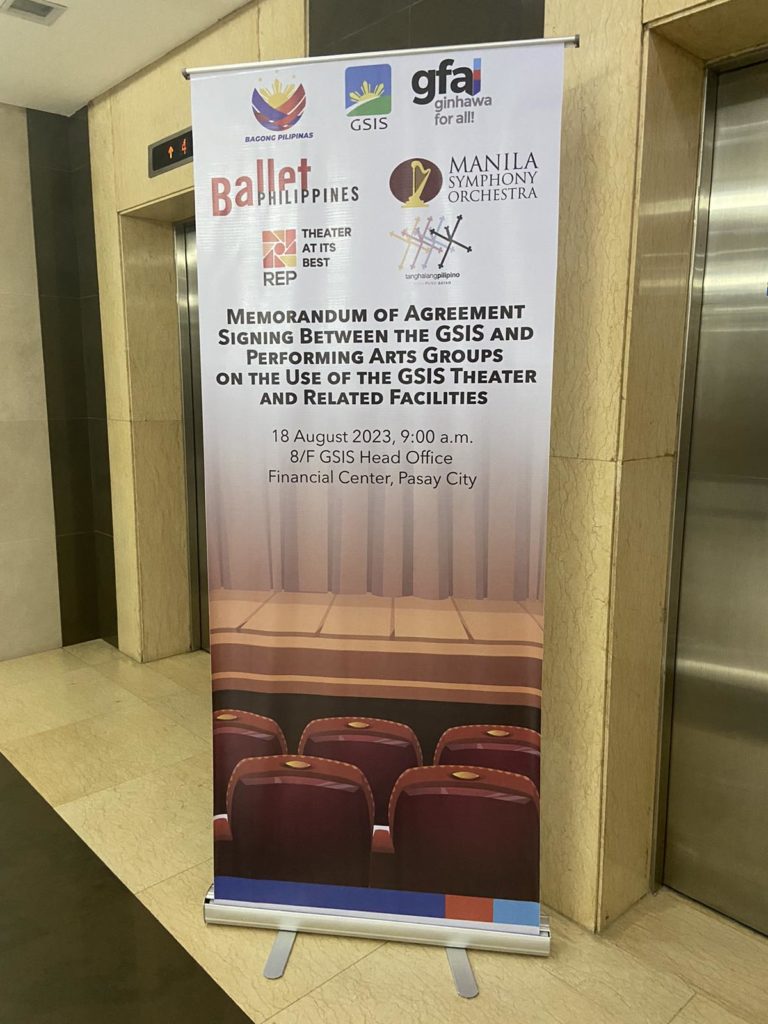 Present at the table were Trustee, Lulette Moran-Monbiot, representing Ballet Philippines, Corazon S. Alvina, Margarita 'Mindy' Barredo Perez-Rubio, Fernando "Nanding" Josef, and Alexandra 'Sandy' Hontiveros who collectively represented prominent and multi-awarded performing arts organizations such as the Ballet Philippines, Manila Symphony Orchestra, Repertory Philippines, Tanghalang Pilipino, and Popular Music Concerts while GSIS chief, Jose Arnulfo "Wick" Veloso signed the agreement representing GSIS.

The agreement provides all these organizations the use of the newly-renovated GSIS Theater as a possible venue for their performances and shows at a special rate. The MOA has been approved by the heads of the participating companies and by Antonio O. Cojuangco, BP's Chairman and overall head of this exciting project.

The heads of the various organizations expressed their deep gratitude to GSIS for the opportunity to have another beautiful venue in which to perform their art. After the MOA signing, an appetizing early lunch was served while videos from Ballet Philippines, MSO, among others were playing on the large video screen.

Representatives of these performing arts organizations were able to envision their future performances in this venue that boasts of not only a beautiful Theater Lounge, a Grand Piano, comfortable seats, easily-accessible powder rooms, but a spacious Rehearsal Hall and ample dressing rooms.
The event ended on a warm and joyous note with guests taking home beautiful umbrellas and planners generously provided by the friendly GSIS staff.